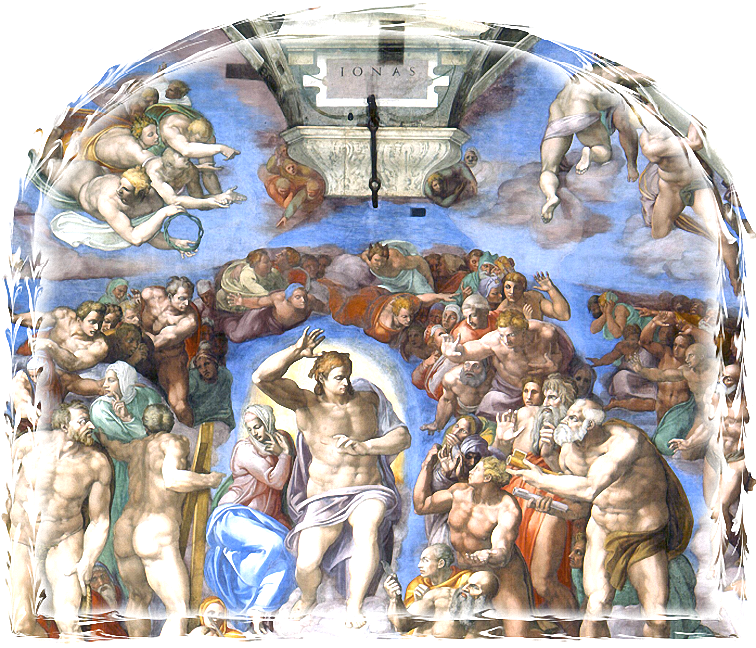 Click to download 198 MB m2ts video of Interview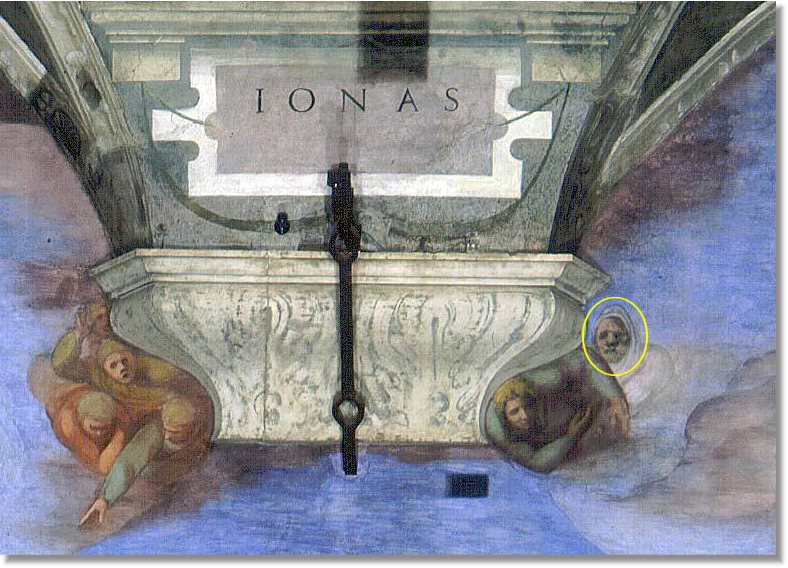 Above: cutout from The Last Judgment, center, upper half of the fresco, axial focus on the Christ and the 'console' beneath Jonas. Click this image to play/download 198 MB m2ts video of 1991 interview with Eugene Markowski discussing Michelangelo's self-portrait.

Detail below outlines in yellow the figure believed to be Michelanglo's countenance. These images are post-restoration.



Return to Gene's New & Current Projects